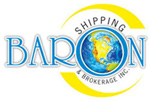 Disaster Relief - Hurricane Tomas
Saint Lucia experienced extensive damage to its infrastructure, homes, water supply, schools, roads, bridges and also suffered the loss of life during the passage of hurricane TOMAS on the night of October 30th 2010. The damages were assessed in the millions of dollars as the country started putting plans in place to tackle the challenge of rebuilding the island.
SEAFREIGHT LINE is a carrier based in the United States which has a weekly schedule call to Saint Lucia. Their local agent is Baron Shipping & Brokerage Inc, whose head office is on the 1st Floor of the NAPA Building in San Souci, Castries. SEAFREIGHT was briefed and gladly agreed to support the government and people of Saint Lucia in some measure. SEAFREIGHT agreed generally to do the following:
Provide the National organizing body, The National Emergency Management Organization, (NEMO) and The Saint Lucia Red Cross with free shipping for all containers consigned to them to assist in the relief effort.
Provide the Ministry of Education with a supply of bottled water and a wide range of school supplies (pens, note books, crayons, pencils, school bags, markers, erasers) primarily for the school children.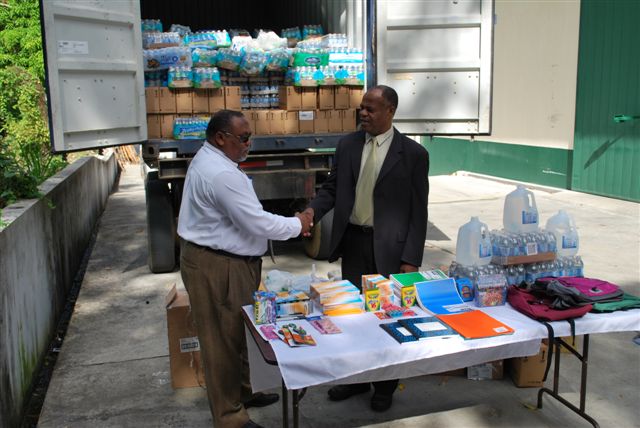 This donation was critical and came in at the most appropriate time commented the Minister of Education, Mr. Arsene James who received the container load of supplies at the supply warehouse in Vide Boutielle. This was presented to him by the managing director of Baron Shipping & Brokerage Inc.
Mr. Charles stated that several requests were being made for supplies throughout the length and breadth of Saint Lucia but what captured his attention most significantly was the plight of our school children. These children were furnished with school supplies by their parents just a mere month before for the opening of the new school year in September. Now, hundreds of them had lost everything and were not in a position to replace them. SEAFREIGHT LINE and Baron Shipping therefore partnered with the Ministry of Education to bring some much needed relief to the children of Saint Lucia.